Acupuncture benefits all horses from young to the aged and is an added resource for improving the health and performance of sports horses. It provides a drug free alternative and is an added tool to resolve challenging issues. Advanced dental techniques are offered for all horses which improves their ability to eat, decreases feed costs, preserves their teeth longer and improves comfort and performance for horses when bridled.

We offer top of the line technology, diagnostics and treatment.  This includes the newest in digital ultrasonography, digital radiography, focused and radial shockwave therapy, regenerative medicine and complementary therapies.  Dr. Grim is also accredited at the Helen Woodward Animal Center where she has hospital privileges for in depth procedures or critical care patients.

We are a full-service Equine Veterinary Mobile Practice in North San Diego County with 24 hour emergency service.  General Medical care along with preventative medicine are the foundation for good health for all animals.  In addition, emphasis on Sports Medicine for the equine athlete keeps them sound and working through all events. Dr Grim is one of the few veterinarians in the area offering advanced equine dentistry in San Diego and she has added integrative medicine through her study of acupuncture, herbs and other complementary modalities.

Lisa A. Grim, DVM, Inc

858-759-5144

760-634-2144

We value your opinion, please have fun while taking our:


Add your name to our mailing list for updates and newsletters

"After 23 years in practice, growth and change and new information is always exciting.  As we delve into advances in sports medicine, advanced dentistry and acupuncture our mission is to offer cutting edge medicine coupled with care and concern to keep your horse healthy, happy and sound!"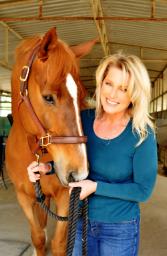 Integrative Equine Veterinary Medicine for Complete Wellness and Optimal performance

Sorry, we're unable to load this blog.